Ten grassroots sports-based projects have been selected as the recipients of the 'Sport for One Humanity' initiative established by Turkish Airlines and supported by the United Nations Alliance of Civilizations (UNAOC). The announcement was made during a ceremony on the sidelines of the 9th UNAOC Global Forum held in Fez, Kingdom of Morocco.
The event brought together influencers in sport, private sector, and civil society with the aim to increase visibility of the ten grassroots organizations and raise awareness about the Sport for One Humanity initiative. The High Representative for UNAOC, and former Minister of Foreign Affairs of Spain, H.E. Mr. Miguel Ángel Moratinos, and Mr. Rafet Özgür, Senior Vice-President of Communications at Turkish Airlines, were among the senior representatives who attended the Sport for One Humanity ceremony.
"The concept of One Humanity is one that makes us not only dream for the future but work on the present. The United Nations Alliance of Civilizations (UNAOC) and the Turkish Airlines identified sport as a compelling strategy in promoting values critical for the world today, and the contribution of grassroots initiatives in advancing the potential of sport in fostering diverse and inclusive societies," said Mr. Moratinos during his remarks. "We have today seen ten organizations from across the world committed to changing the world through sport, their resilience and determination deserves more recognition and support. We are grateful for the support of Turkish Airlines, through the Sport for One Humanity initiative, in maintaining and expanding the impact and effectiveness of grassroots sports-based initiatives by strengthening their capacities. We look forward to continuing our work together in promoting more sustainable and inclusive societies."
Launched in March 2022, Sport for One Humanity received strong interest from civil society organizations working in the field of sport and development, with nearly 600 applications from 83 countries.
Following a rigorous evaluation process, a total of 10 projects were selected with the support of an international jury consisting of Ms. Ramata Almamy, Director of the Human and Social Sciences Sector at the Islamic World Educational, Scientific and Cultural Organization (ICESCO), Ms. Marisol Casado, President Of World Triathlon And Member Of The International Olympic Committee, Mr. Victor Ochen, Founder, African Youth Initiative Network (AYINET), Uganda, Mr. Joan Cusco, President, Beach Soccer Worldwide and Ms. Meredith A. Whitley, Associate Professor and Coordinator of Sport-Based Youth Development at Adelphi University.
The selected projects come from civil society organizations from different countries across the world, using sport as a tool for strengthening diversity and inclusion, education and empowerment of youth, empowerment of women and girls, inclusion of persons with disabilities and vulnerable groups and fostering peaceful and inclusive societies.
By supporting innovative sports-based interventions that foster a culture of peace, mutual understanding, and cooperation, 'Sport for One Humanity' affirms the need for intercultural dialogue and diversity in developing solutions to global challenges.
---
The selected projects touch on a number of important issues. Below is a brief description of the selected projects (in alphabetical order):
The project incorporates play-based pedagogical tools to promote intercultural dialogue, gender empowerment, and social inclusion by organizing intercommunity sports tournaments and leagues, as well as by providing media skills training to youth towards the promotion of peace.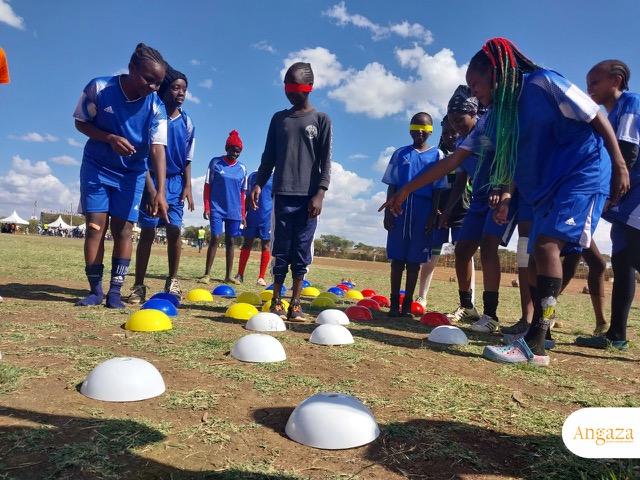 ---
The project aims to promote the value of traditional games for promotion of social cohesion, cultural dialogue and providing physical activity opportunities to local youth in the proposed three districts of Baluchistan through sports competitions, and media advocacy campaigns.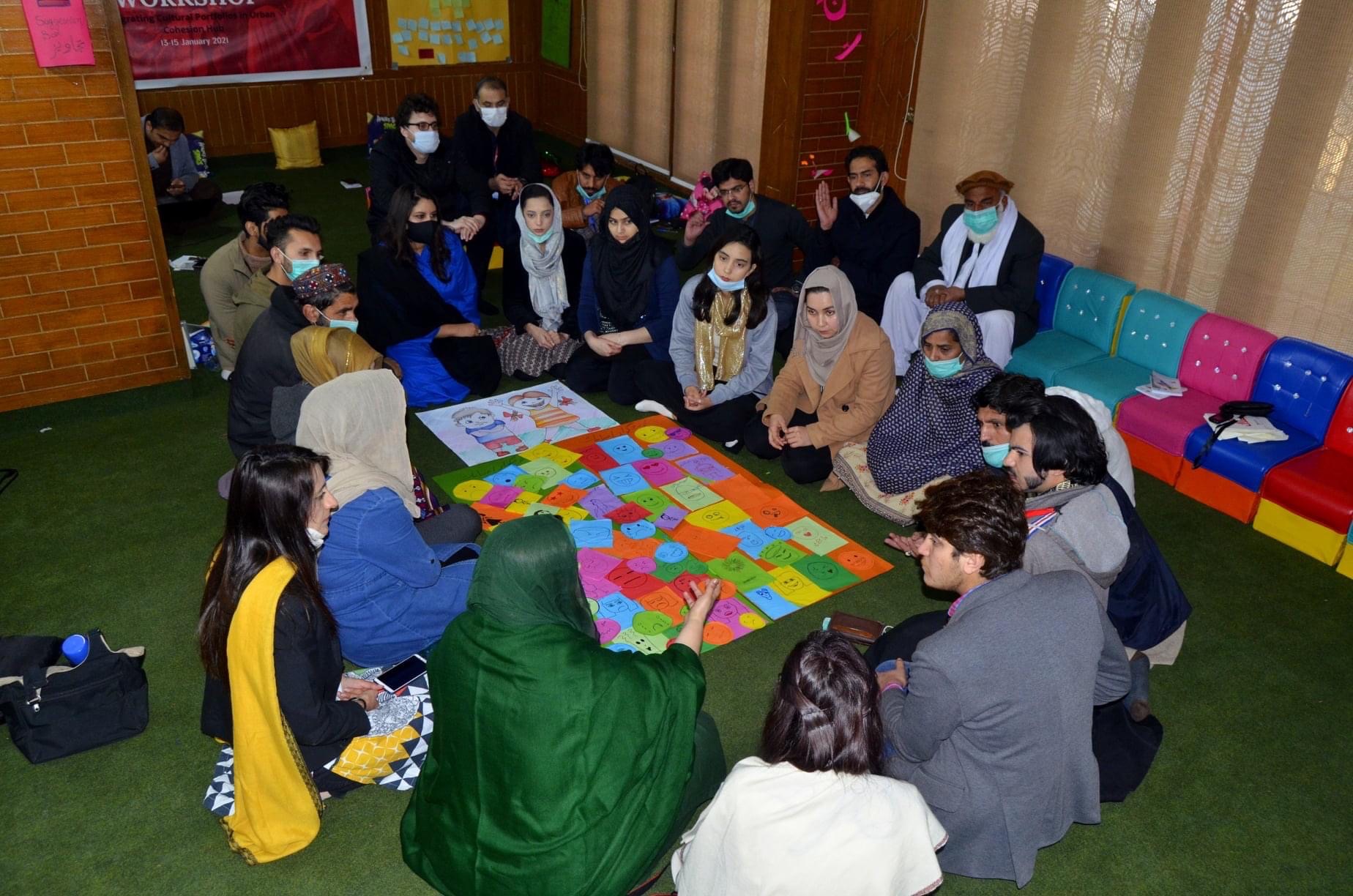 ---
The project supports young people from vulnerable backgrounds with experiences of adversity through age-appropriate curriculums designed to deliver critical life skills such as problem solving, interacting with one another, managing conflict, gender awareness, among others.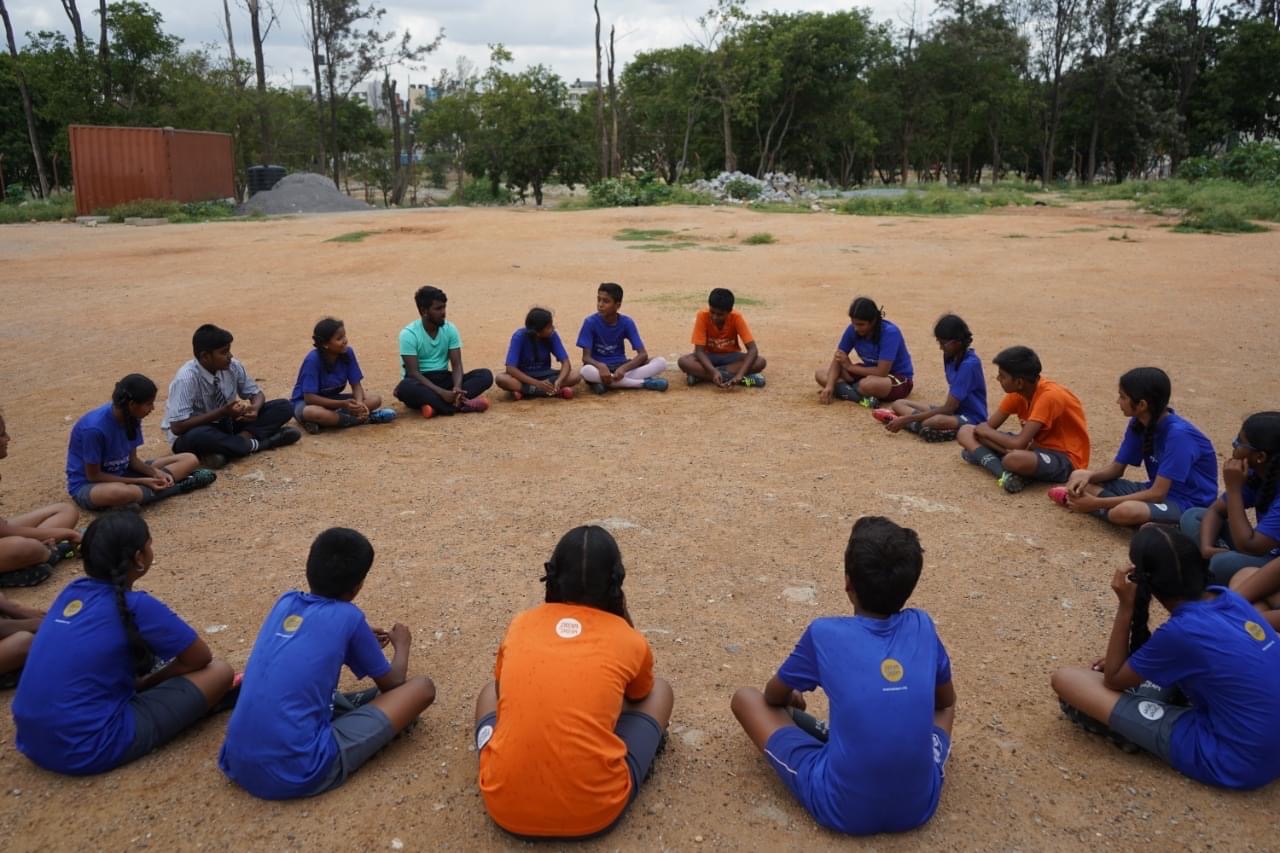 ---
Sports for Sharing (S4S) is an educational program using recreational sports to encourage children, teachers, and families assume their role as change agents in today's global challenges by strengthening their socio-emotional skills, SDG education, and strengthening civic values by encouraging participants to develop more inclusive attitudes, respect for cultural diversity, and construction of peaceful spaces.
---
The Sport for Protection project uses sports to enhance resilience and social cohesion amongst vulnerable refugee and host communities in Kampala capital and Nakivale refugee settlement in Uganda. It uses sport to create platforms for inter-faith and intercultural dialogues through youth led peace sports clubs, peer mentoring and peace education workshops.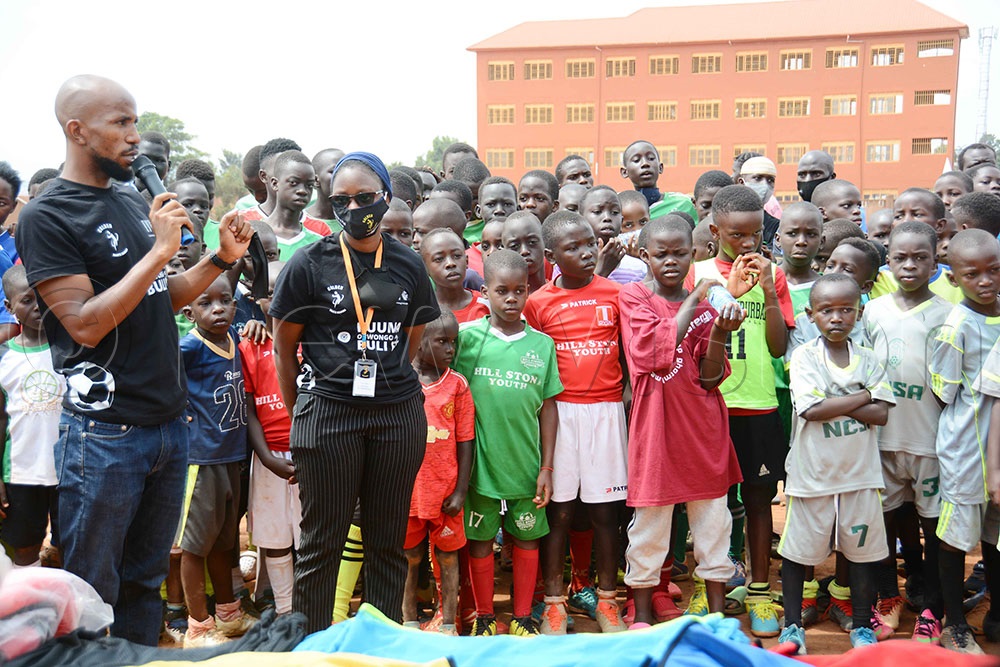 ---
The project seeks to maximize the power of football for inclusive participation, leadership education and mitigation of marginalized groups; gender inequality in Vietnam through increased participation of women and girls in football, life skills education programs, address gender inequity on the football pitch and equip them with leadership related education to transform lives.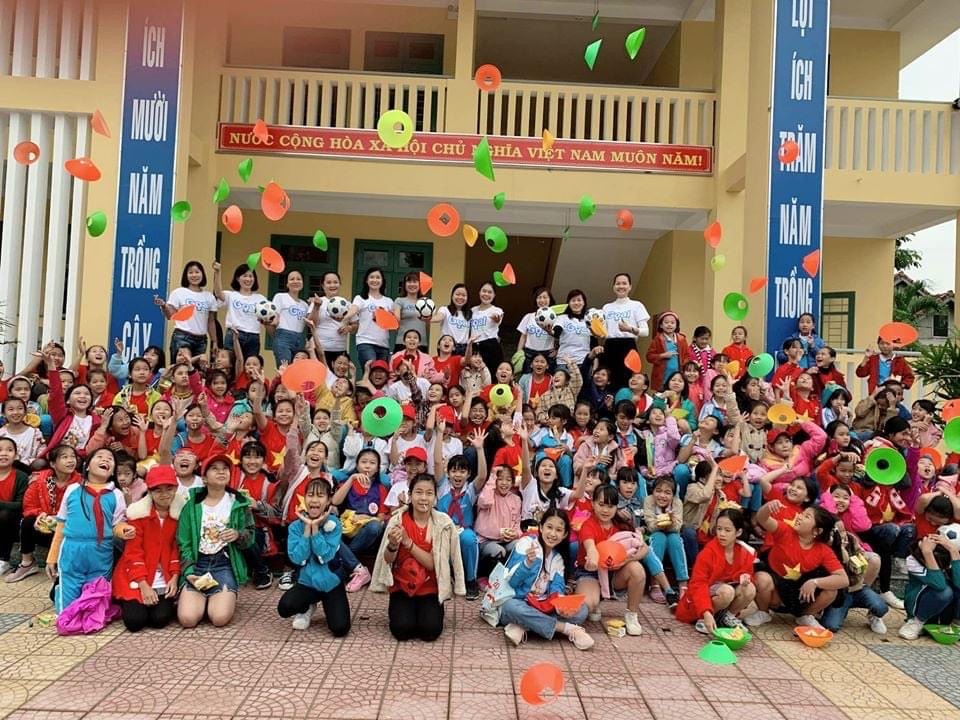 ---
The program uses football and play to educate, empower, and protect vulnerable children (5-17 years old) at risk of Online Sexual Abuse and Exploitation of Children (OSAEC) in disadvantaged communities across the Philippines using sport-based interventions configured with children's rights, inclusion, empowerment, child protection and other principles consistent with peace and development.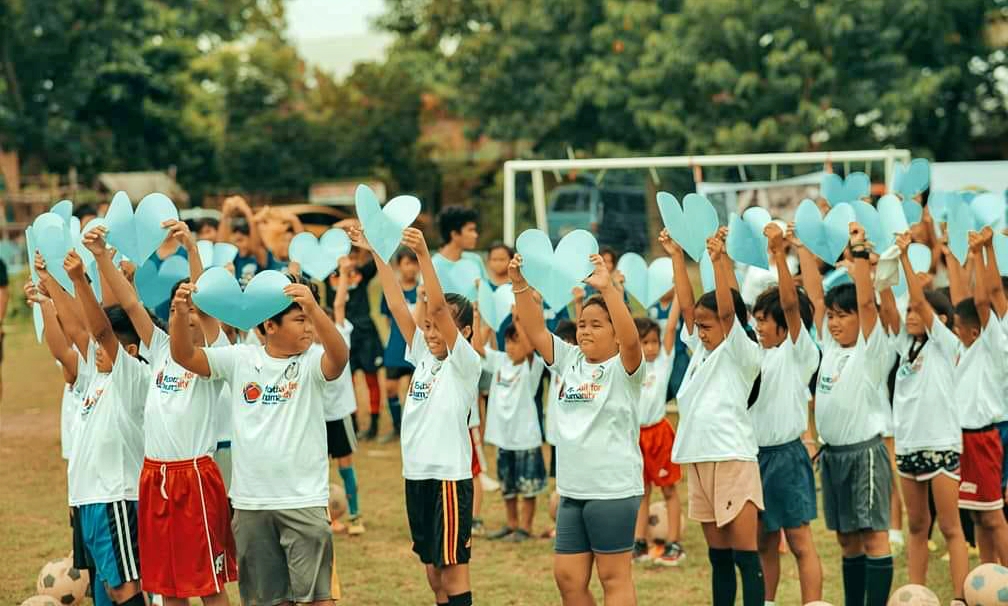 ---
The project aims to promote peace and social cohesion through civic engagement of vulnerable youths through the game of football, by providing peace education, promoting tolerance among youths and creating civic engagement platforms incorporated in the curriculum of weekly football games and life skills, as well as training workshops, implemented with the support of the locals.
---
The project seeks to provide accessible sports opportunities for Jordanian youth, providing youth with capacity building, leadership skills, and sustainable development competences-and ensuring the inclusion of underserved communities in sports through coach training, weekly sports practices for underprivileged youth, and interactive workshops for skills development with linkages to SDGs.
---
The Balkanplay4Inclusion project focuses on strengthening the potential of sport to promote social cohesion by providing sports-centered non-formal education implementing a #BalkanPlay4Inclusion campaign, developing an e-learning platform with S4D resources, and establishing a regional camp to promote inclusivity and diversity.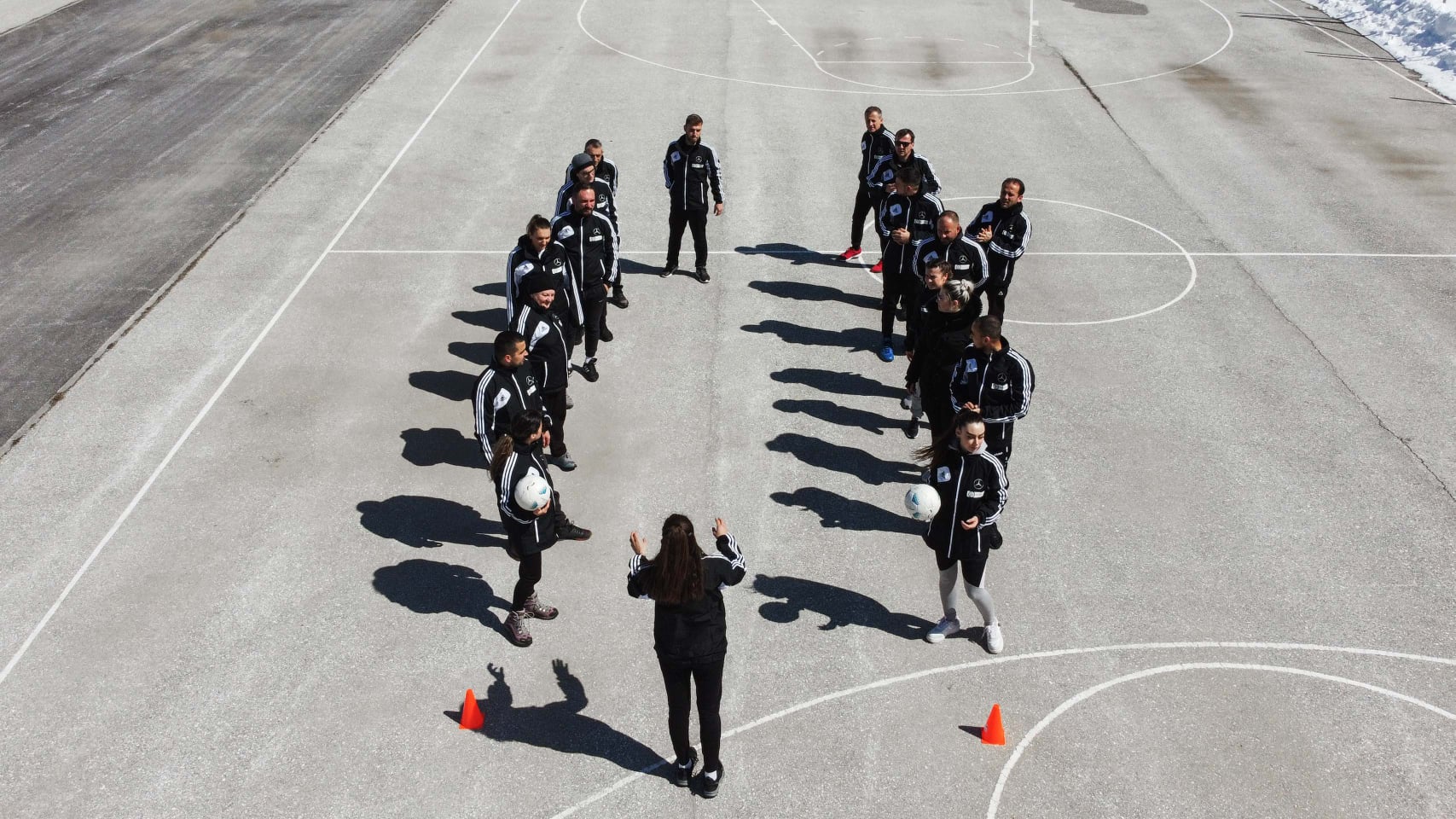 ---
Interactive Thematic Discussion
As a prelude to the event, key sport stakeholders engaged in an interactive thematic discussion featuring Mr. Christian Karembeu and former France National Football Team player, Ms. Laura Georges, who currently serves as the Secretary-General of the French Football Federation, Ms. Rowena Samarasinhe, Managing Director, GENSport, and Ms. Ramata Almamy Mbaye, Director of the Human and Social Sciences Sector, Islamic World Educational, Scientific and Cultural Organization (ICESCO).
Moderated by Mr. Victor Ochen, Founder and Executive Director, African Youth Initiative Network, the session focused on the contribution of sport, and grassroots sports-based organizations in promoting peace and development. "Grassroots organizations have accelerated the impact of sport through their ability to bring people together to spread the values of sport, and therefore supporting them sustains the role of sport in our communities," said Mr. Karembeu. "Sport builds communities and provides platforms to address social issues, working with grassroots organizations helps us teach and maintain these values beyond the playing field." added Ms. Rowena Samarasinhe, Managing Director, GENSport.
Ms. Ramata Almamy Mbaye, Director of the Human and Social Sciences Sector, Islamic World Educational, Scientific and Cultural Organization (ICESCO) highlighted that sport has contributed to building resilient communities; it is important that we direct more efforts in strengthening its potential through collaborations.
"Stakeholders need to be more intentional when supporting and investing in sport for development projects by developing quality and impactful initiatives that are driven by community needs," emphasized Ms. Laura Georges, Secretary General of the French Football Federation.
The recipients are now benefitting from a comprehensive support program, consisting of online and face-to-face training facilitated by experts. The workshops will address various topics related to their programme delivery such as programme management, resource mobilization, fundraising and partnerships. In addition, they will also benefit from continued support through customized mentoring sessions.
For more information about 'Sport for One Humanity', visit sportforonehumanity.org.
To view more photos from the launch event, click here.