Balkan Play 4 Inclusion — Together Advancing Common Trust, TAKT (Republic of North Macedonia)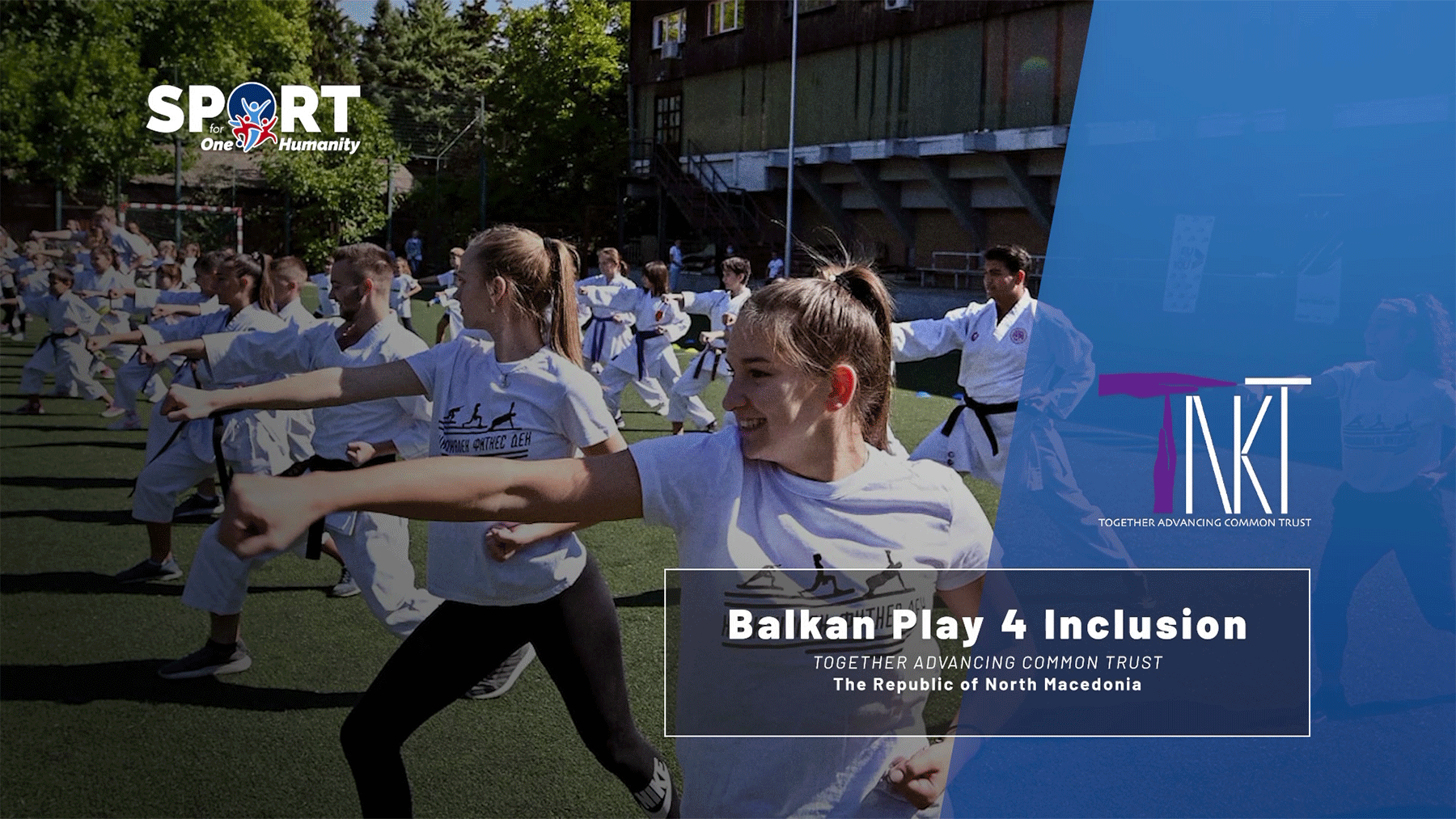 About the Project:
The BlakanPlay4Inclusion project is developed on the potential of sport to create a sustainable network of organizations working with youth with the aim to promote inclusion, cohesion, and peacebuilding. The project objectives encompass uniting four organizations in the Balkans in promoting sport for social inclusion of youth through sport for development programmes. The primary target groups of the project are the programme staff who are implementing activities at the community level and the children and youth who are participating in the programmes. The project methodology revolves around providing non-formal education and Education through Sport approach to youth and promoting values such as fairness, empathy, perseverance, and respect.
About the Organization:
Together Advancing Common Trust (TAKT) is a start-up civil society organization that works on three main strategic pillars: Empowerment of girls and women; Sport for development methodology and Peacebuilding and social cohesion through sport. Established in 2014, the mission of the organization is to build better understanding among communities and foster mutual acceptance through comprehensive approaches based on inclusive modern and universal principles.