Sports as a Community Opportunity to Respond and Engage (S.C.O.R.E) — Open Field (Cameroon)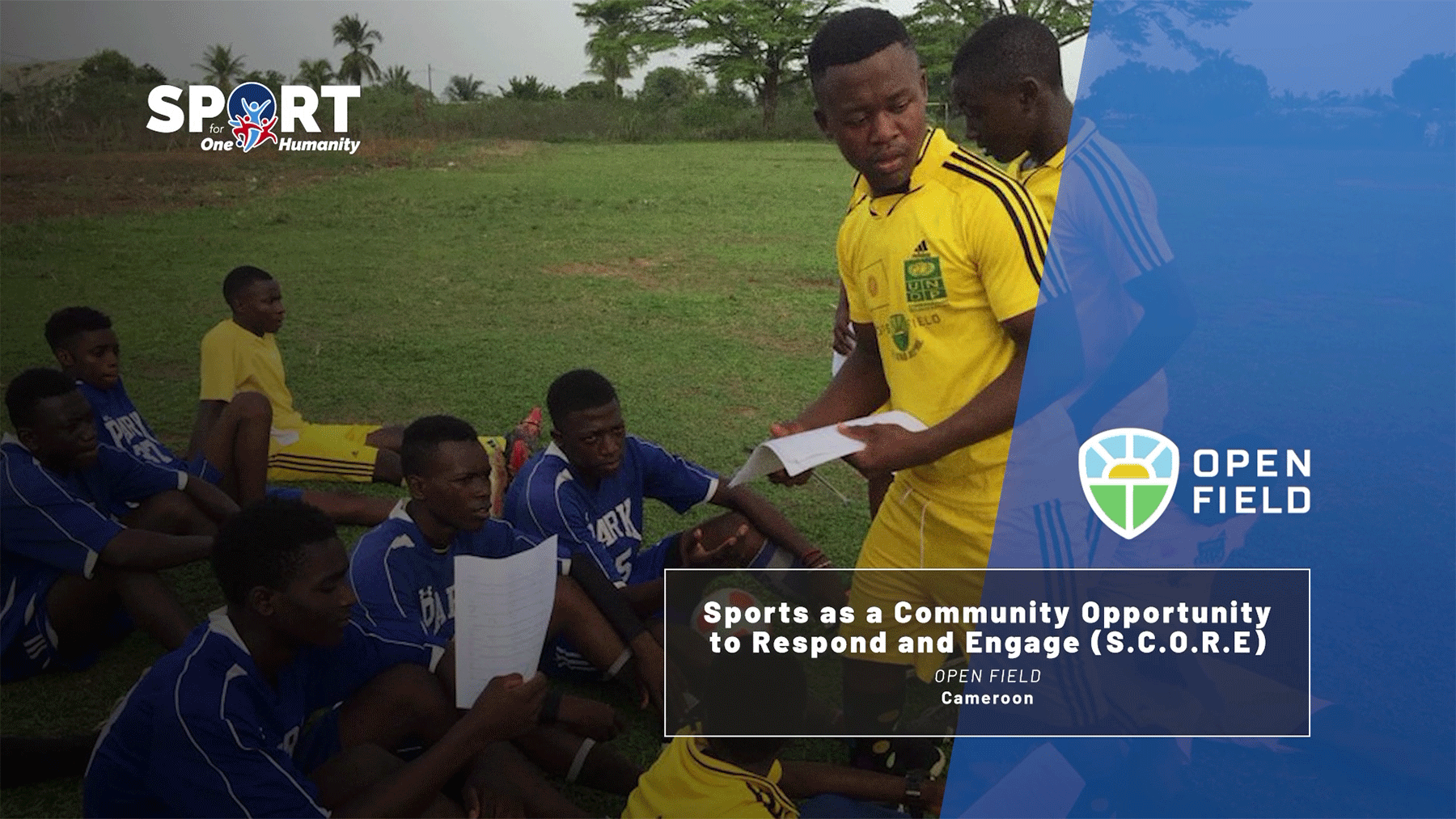 About the Project:
Sports as a Community Opportunity to Respond and Engage (S.C.O.R.E) project focuses on engaging vulnerable youths especially internally displaced people (IDP'S) in the recovery efforts of the ongoing conflict in the Southwest Region of Cameroon. The project aims to promote peace and social cohesion through civic engagement of vulnerable youths through the game of football, by providing peace education, promoting tolerance among youths, creating civic engagement platforms for girls and young women and impacting 1500 young people. The project methodology seeks to build social cohesion and promote peace through educational messages incorporated in the curriculum of weekly football games and life skills, as well as training workshops.
About the Organization:
Open Field, originally founded as the Cameroon Football Development Program, works in two cities in Cameroon, namely Kumba and Bamenda. The mission of the organization is to improve the lives and futures of youth through sport. The organization promotes health, education, leadership, life skills, gender equity, and social cohesion through the global game of soccer. Open Field partners with community groups to integrate their approach to Sport for Good into youth development activities to achieve common goals.