After School Life Skills Programme through Football — Dream a Dream (India)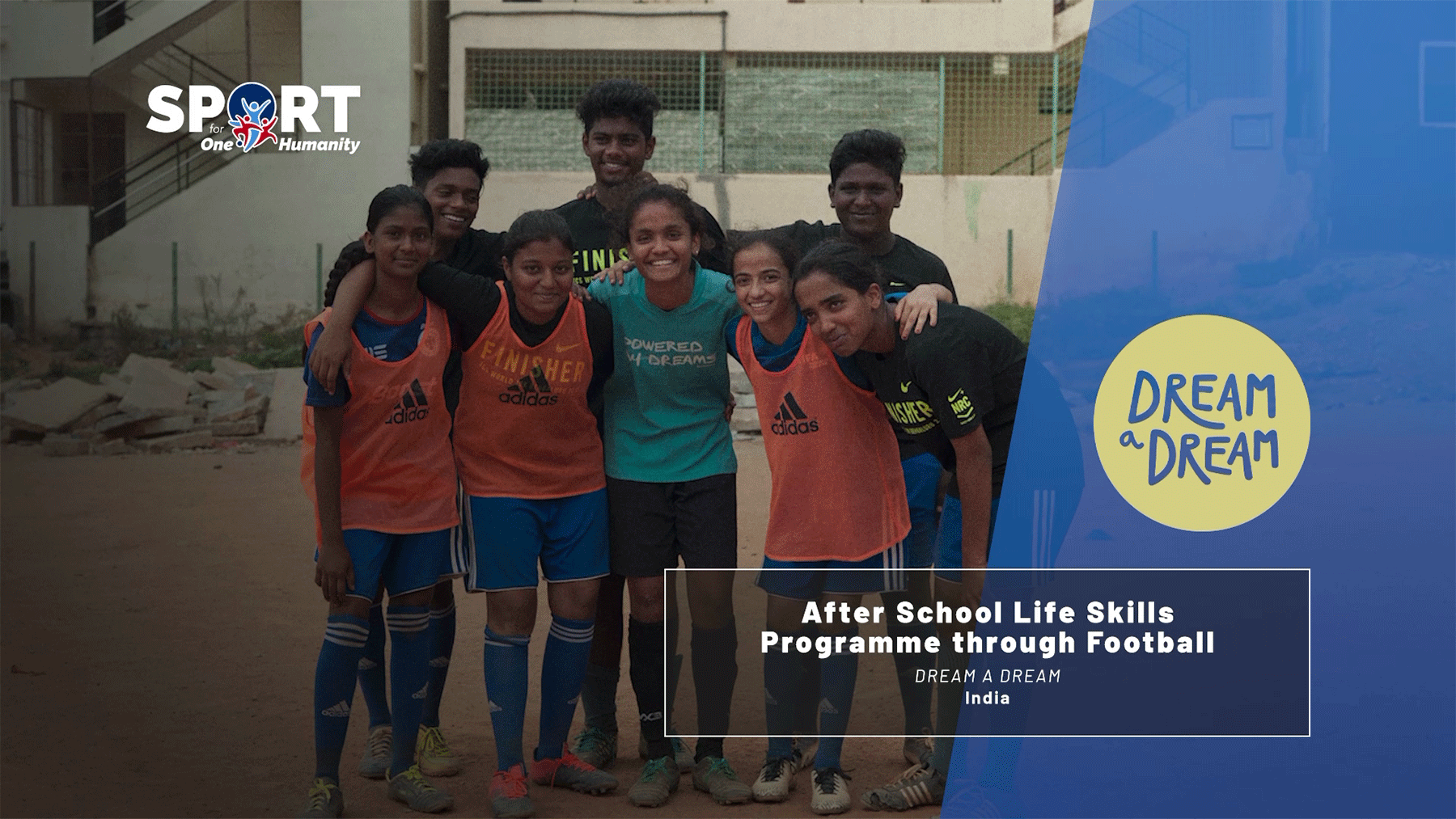 About the Project:
The After-school Life Skills programme through football supports young people from vulnerable and disadvantaged backgrounds with experiences of adversity. The project objectives encompass providing young people with tools to effectively deal with the demands and challenges of everyday life. The primary target group of the project is young people between the age of 8-15 years from grades 4 to 9 from low-cost private or government aided partner schools across Bangalore, India. The programme impacts around 2,200 young people annually. The project methodology is based on an age-appropriate curriculum designed to deliver critical life skills such as problem solving, interacting with one another, managing conflict and gender awareness.
About the Organization:
Dream a Dream seeks to empower young people from vulnerable backgrounds to overcome adversity and thrive through education. Established in 2000, the organization works with 10,000 young people a year in two main programme areas, namely After school life skills programme and Career connect programme. The organization works with a strong collaboration approach, including local charities, corporates, volunteers, governments, expert consultants and a host of national and international strategic partners.