Balochistan Indigenous Games Restoration and Standardization Project — College of Youth Activism and Development (Pakistan)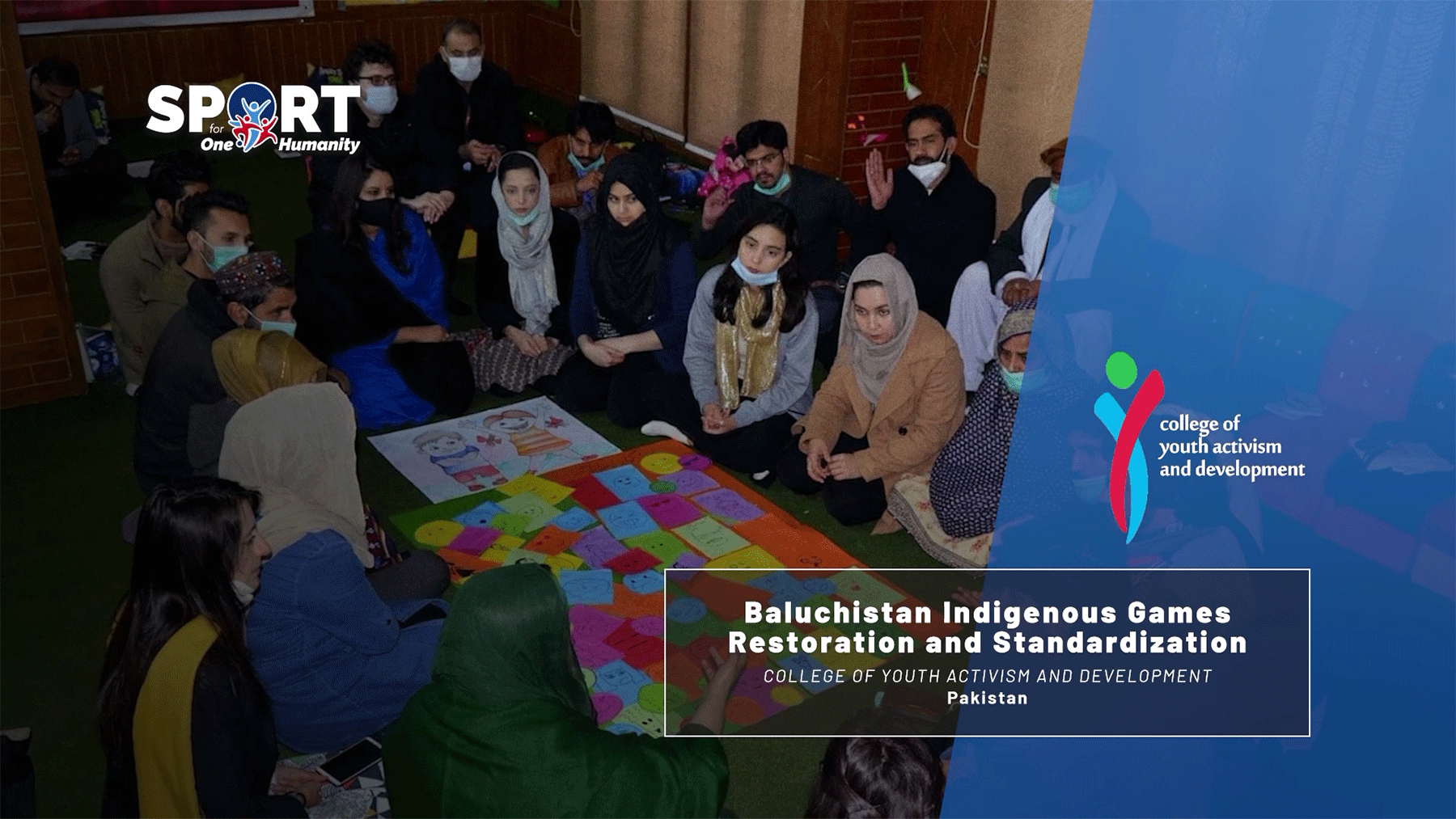 About the Project:
The Balochistan Indigenous Games Restoration and Standardization project aims to promote the value of traditional games for promotion of social cohesion, cultural dialogue and providing physical activity opportunities to local youth in three districts of Balochistan. The project objectives encompass mapping and documenting traditional/local games and standardization of 10 games with the potential for scalability. The project will organize 9 district-level sports competitions and engage around 2,000 players (both women & men) to generate awareness and sensitization on the value of indigenous games in promoting cultural heritage and intercultural understanding among the community, local sports unions, and government authorities through media advocacy campaigns.
About the Organization:
College of Youth Activism and Development (CYAAD) seeks to empower youth in remote areas of Pakistan by providing them with opportunities of education, technical training, and broad scale engagement. Established in 2009, the mission of the organization is to engage and develop young people for self-reliance and tolerance facilitating them to capitalize their potentials for sustainable peace and development at all levels. CYAAD aims to contribute to poverty alleviation, positive local engagement of our youth in the political system, imparting education, and technical training to encourage entrepreneurship and social development, as well as to counter extremism and radicalization.