Youth-led Street Sports For All — Jordan Youth Innovation Forum (Jordan)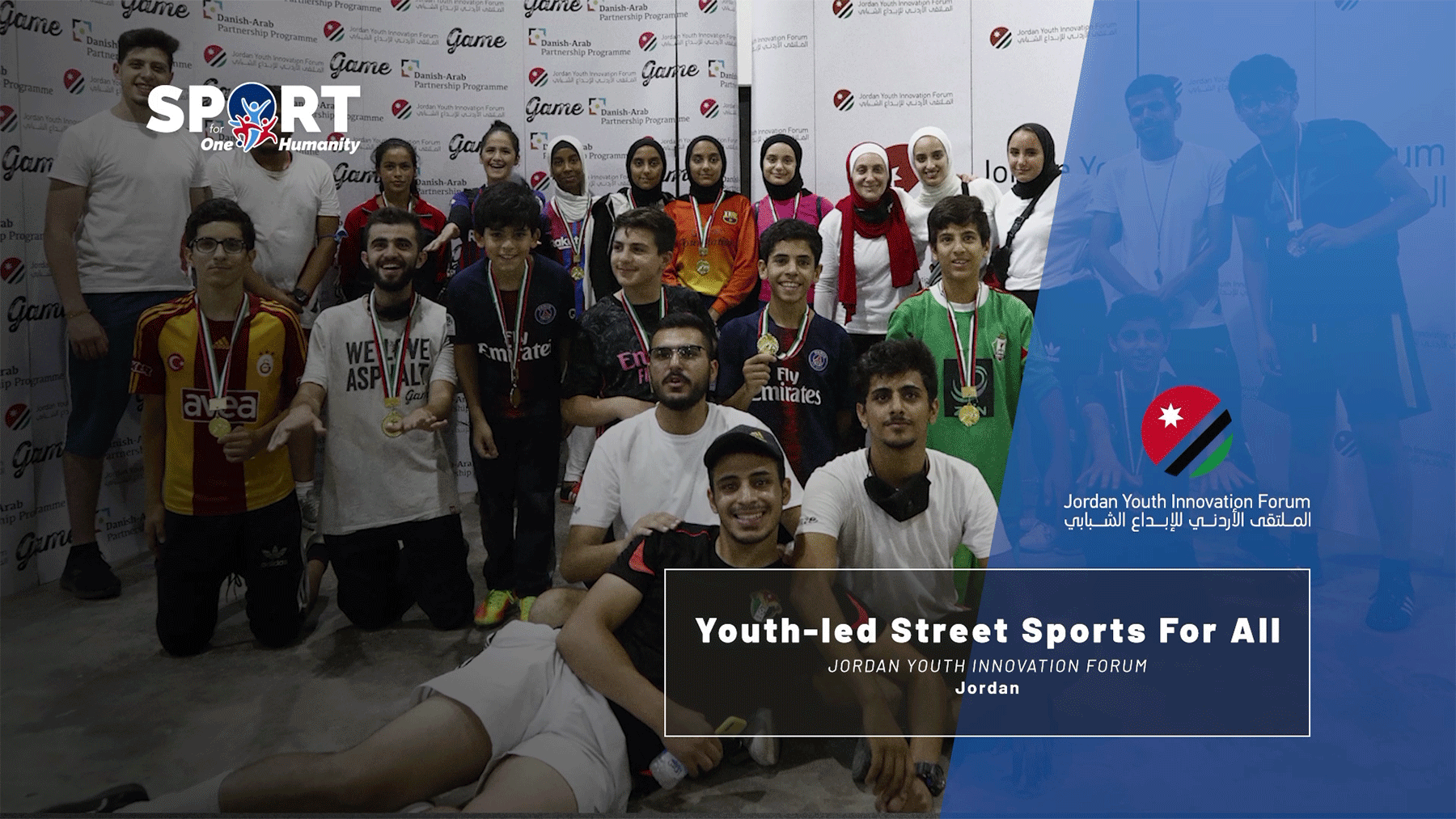 About the Project:
The Youth-led Street Sports for All encourages the participation of underserved Jordanian youth in sports, and teaches them life skills through sports to promote long-term social change. The project objectives encompass providing youth with capacity building, leadership skills, and sustainable development competences and include underserved communities in sports. The project target groups include coaches (120 coaches, 50% of which are females), and the participants (9,000) with at least 50% from underserved communities. The project methodology emphasizes non-formal teaching methodologies and incorporates activities that include training of coaches, weekly sports practices for underprivileged youth, and interactive workshops for skills development with linkages to Sustainable Development Goals.
About the Organization:
Jordan Youth Innovation Forum is a youth-led non- governmental organization that seeks to create opportunities for youth through local and international development projects, embracing their abilities and potentials. Established in 2007, the mission of the organization is to empower youth to increase their active participation in the development process. The organization forms alliances with local youth organizations building their capacity to serve youth and increase their employability.