The Sport for Protection project (STOP) — Golden Boots Uganda (Uganda)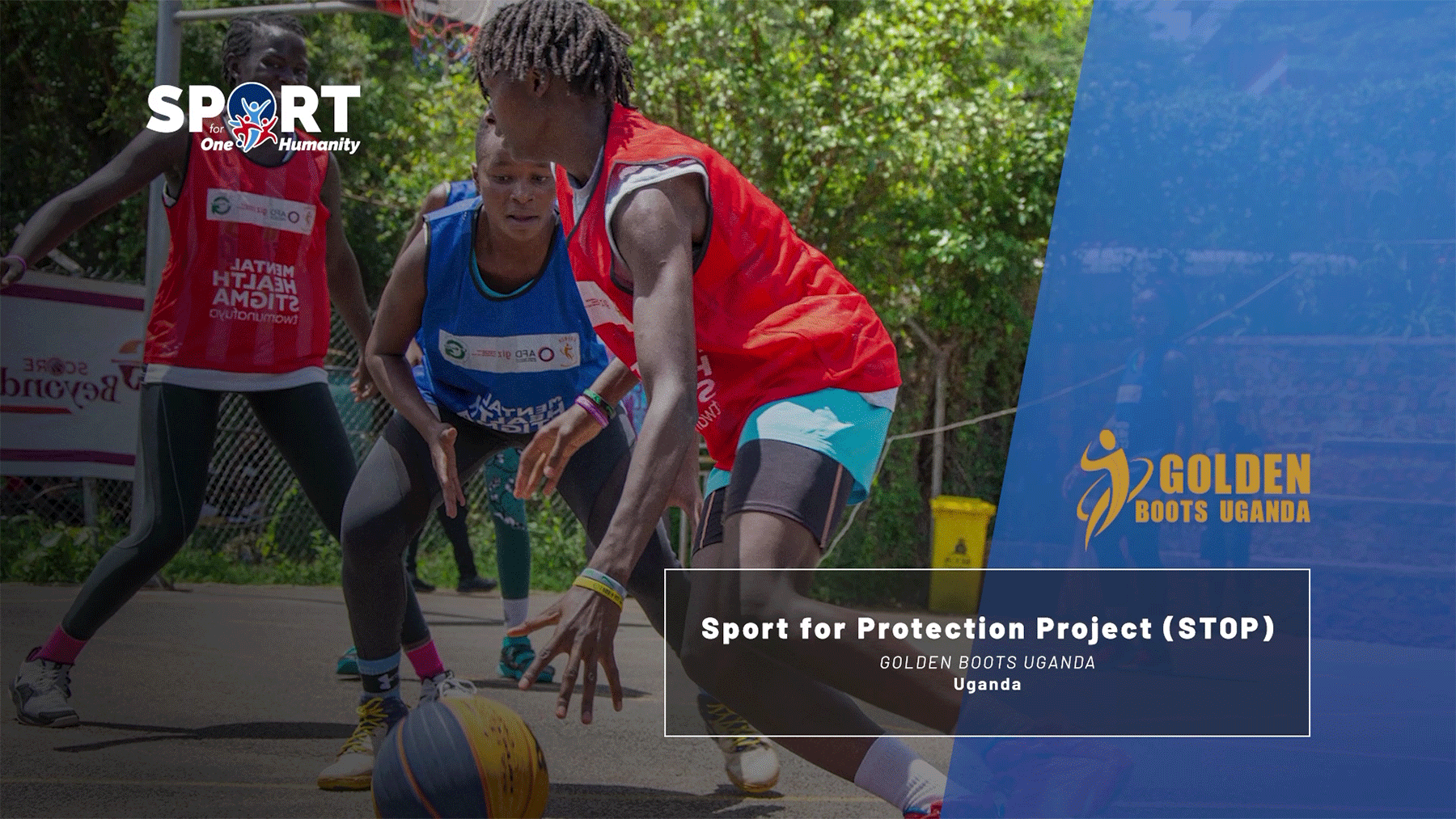 About the Project:
The Sport for Protection project (STOP) project uses sports to enhance resilience and social cohesion amongst vulnerable refugee and host communities in Kampala capital and Nakivale refugee settlement in Uganda. The project uses sport and exercise to create platforms for inter-faith dialogues, formation of children-youth led peace clubs ,exchange of information through peer-to-peer sessions, and expert counseling services. The STOP project targets 1,000 youth refugees between 15-25 years of age including adolescent girls and youth with disabilities from different religious, cultural backgrounds, and nationalities. The project methodology is based on a combination of sport and peace education through tournaments and peace education workshops.
About the Organization:
Golden Boots Uganda works to empower young people to build resilience, secure their future through sport, and become change agents in their communities. The organization creates access to sport and physical activities which promote physical and mental well- being among youth; foster inclusion through education, including those with disabilities and further marginalized youth such as refugees; and provides life skills training through sport that allow at-risk youth cope with them to better cope with daily life challenges.